Last Saturday, a couple of hours before Camp NaNoWriMo was scheduled to begin, I decided to commit to participating. For the last two years, I've seen excited posts about NaNoWriMo and thought that I should give it a try. For two years, I let the opportunity pass me by. No more! I'm putting my epic typing speed to the test and using this stint as practice for November.
When I signed up for the Camp I had no idea what I would write about. I made up a title, quickly designed a book cover, and haphazardly decided on 15,000 words as my target. By the wee hours of Sunday morning, I had a few scribbles worth of ideas on half a page in my notebook. Even in the midst of wrapping up loose ends on the blog, I'm happy to report that I'm already over 3,000 words. Imagine what I could do if I shifted my focus from the blog to my short-story-novella-book hybrid?!
Since I'm now an unpublished author…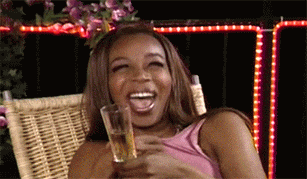 Okay, seriously, it might be a tad quiet here this month.
I might do the occasional writing prompt.
I'll be working on strengthening my Facebook group.
But not too much blogging.
This masterpiece ain't gonna write itself!