Why was I in such a hurry to grow up? So that I could get as many piercings and tattoos as I wanted? So that I wouldn't have anyone forcing me to eat my dark green vegetables? So that my milkshake could bring all the boys to the yard? So that I wouldn't have a curfew? So that I could rock an almost bald head? What was so alluring about adulthood that I couldn't wait to join the throngs of men and women who complain about the length of the commute to jobs that they don't want to be in to pay for the house that they share with people who they barely like?
What was I thinking?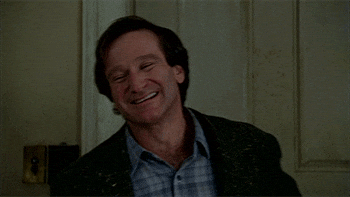 In my tween to teenaged years, some grown folks would comment that we didn't know how good we had it. "School days are the best days," they'd lament. When I started paying monthly bills, I finally understood that they weren't talking about recess.
I miss the good old days when my only responsibility was to put my clothes on correctly and tag along. I didn't have to know where my birth certificate was. I didn't have to fill in the passport form. I didn't have to query bill amounts. I didn't have to repeatedly call the post office to find out who's receiving my mail. I didn't care what a mechanic did. I read in the car while daddy put air in his tyres at the gas station. Snacks were the one thing on the grocery list that I cared about. Johnny Depp was my one true love. My Trapper Keeper provided hours of entertainment with the opening and the closing and the opening and the closing of said Trapper Keeper. Ahhhhhhhh, sweet carefree youth! That's what I miss.