I read widely as a child. I read everything by Enid Blyton. The Famous Five and Naughty Amelia Jane are the books of hers that I remember best.
I loved Hans Christian Andersen's fairytales. The Ugly Duckling, Thumbelina, The Little Mermaid. His stories had a depth that my young mind was able to process and understand. The Little Match Girl was the first book that made me weep. I wasn't prepared for its gloomy tone or its horribly sad ending.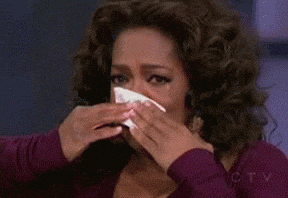 On a lighter note, The Emperor's New Clothes is a story that delights me to this day, especially since I've encountered many a real-life "emperor" like this silly nob.
I read every Nancy Drew book in my school's library including the ancient hardcover ones from the sixties.
The Horse and His Boy was my introduction to Narnia. I read that before The Lion, the Witch and the Wardrobe. It remains my favourite C. S. Lewis book to date. I held onto my copy for many years before I had to accept that I had to free up some space on my shelves. I donated it to children who I hope got as much joy out of it as I did.
The Little Prince…oh, what a story! I was captivated by this book but I was frustrated at the ending. I mean, what happened to the little prince?? My childish mind hadn't yet learnt that, as in real life, not all stories conclude decidedly.
I devoured so many abridged editions of literary classics. You know the ones made for little hands with the colourful drawings that had captions underneath? Jane Eyre is the one that I remember best. Charlotte Brontë taught me that we don't have to be society's idea of perfect or beautiful to be loved, everybody deserves to be loved, and that sometimes we have to wait a little longer for our happily ever after. Of course, when I was older I made sure to read the unabridged version. I've read Jane Eyre several times over the years and I doubt that I'll ever be without it in my collection.
It's extremely difficult to pick one book out of the countless titles that brought me joy as a child. But if I absolutely-must-have-to-choose one, it would be Pride and Prejudice. I discovered Jane Austen just as I was leaving my childhood behind. It was the July/August vacation after my last year of primary school and before my first year of secondary school. I was eleven years old. A relative's girlfriend had a lovely mini library which she allowed me to dive into. She had a paperback version of Pride and Prejudice that didn't look too intimidating so I picked it up (along with Gone with the Wind). From that epic first line, I was hooked. I've been an Austenite ever since!
Do you have a favourite childhood book?