I could write an eloquent, inspired post about how my dream job would equip me to make the world a better place. It wouldn't feel like work because I'd be doing what I love and I'd be making a difference.
Well, I love puppies so in the future when I say I've been busy at my desk all day, doing my dream job, positively impacting the world with my goodness, this is what I mean: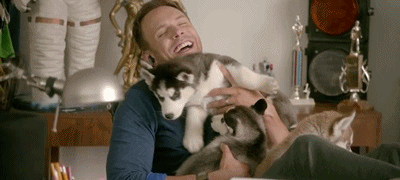 What's your dream job?