Dearest Mr. Adjo
I am so very emotional right now. You don't know how deliriously happy you've made me! Whoever said that money can't buy happiness clearly didn't know what they were talking about because the mere promise of USD$9.1 million has me literally jumping for joy.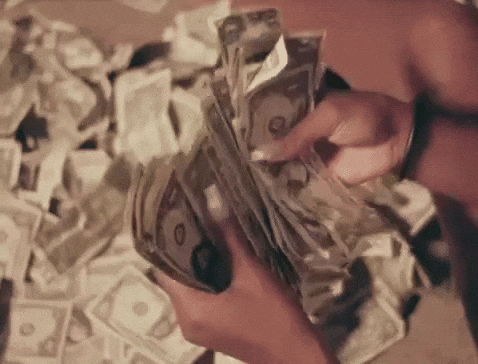 You are the answer to a lifelong prayer, Mr. Adjo. Recently, I was pondering the ways in which I could pay for that luxury yacht I've had my eye on and quite frankly, the only answer is was prostitution by way of a sugar daddy. You have saved my mother's morals this indignity.
Not to look a gift horse in the mouth, but I can't say that I'm okay with your rather lengthy delay in locating me. Your client (may he and his family rest in eternal peace) passed away in 2006. It's 20-frickin-17, dude!!! I've been languishing in poverty and despair while you've been doing heaven knows what. I mean, how many other Gonzales-es are there? I hope that this minor hiccup is not reflective of your competence and professionalism.
Speaking of professionalism, my already shaky confidence in you is waning further given your dodgy grammar and spelling. I confess, I've been accused of being a grammar snob. Since I'm trying to be a better person I'll assume that in your frantic excitement at having (finally!) found me, you typed with such haste that you forgot to double check what you'd written. Seriously though, who cares about not using a capital letter to begin a sentence when USD$9.1 million is at stake?! Not me.
By the way, you mention that your client was vacationing in a neighbouring country when he met his demise. Does this country neighbour yours or mine? This is a minor detail but it would be nice to know more about this man whose wealth I'm about to indulge in with great gusto, a gusto the likes of which I'm sure you've never seen in your years practicing law.
Please do not hesitate to reply to me at this address with the juicy details of my inheritance. Oh! Let me remove your addy from my spam folder. Wouldn't want that to happen again next time you email. My inbox is worthy of USD$9.1 million!
Chat soon,