The holidays are upon us and that means festive food and cocktails everywhere! For picky eaters such as myself, 'tis the season to be constantly interrogated when attempting to politely refuse a dish or drink. I'm already practising the many ways that I can say, "No, sorry, I don't eat fruitcake…" and "None for me thanks. No, really. I don't drink ponche-à-crème…" as I flail my hands in desperation to avoid them being shoved in my face.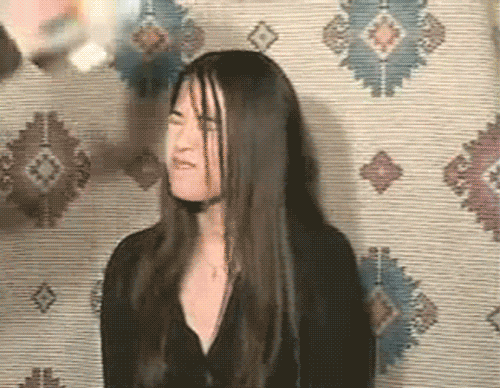 Why are we so obsessed with each other's dietary habits? Why are we so obsessed with what people eat in relation to their weight? And why is my mother still annoyed with my finicky eating after all these years?? She should know better by now (wuv you, mommy).
Here are some of my culinary declarations which repeatedly cause people to convulse and fall into conniptions:
I only drink wine if it tastes like fruit juice. It's okay if you think I'm not sophisticated.
Nope, don't have a sweet tooth. I don't do caramel and nougat and candy. If it ain't chocolate, I'd probably refuse it.
I don't eat vegetables if I can help it. Yes, I know they're good for me. I'd exist on a diet of meat, potatoes and cheese if I could. Do potatoes qualify as vegetables? I'll go with a "yes".
No, I don't drink coffee. Never have. Never will. Yes, my parents were heavy coffee drinkers. No, I never acquired a taste for it.
I know I'm eating this bacon like a dinosaur. No, I don't put on weight easily. I wish I did, but that's the luck of the draw.
I don't like the taste or smell of cinnamon.
No, I'm not on a diet. I don't eat rice unless I have no choice, or if it's egg fried rice, but you aren't serving egg fried rice on your menu so stop questioning me.
Sushi? No, thanks. No, I don't want to try it. I see it, and the answer is still "nah".
Soup is not a meal. It doesn't matter what you put in it, I'll be hungry in five minutes. Therefore, I do not enjoy soup.
Oatmeal. Just NO. My parents gave up that struggle well before I turned six. Stop offering it to me at breakfast stations. I don't like being in the same room with oatmeal. And guess what? My mom loves to put cinnamon in hers. Double whammy!
Does anybody out there understand my struggle? What's the one thing you absolutely refuse to eat?
p.s. Don't laugh. I had soup for lunch today. Yes, I was hungry five minutes later. Actually, I'm still hungry. Off to bake some potatoes!